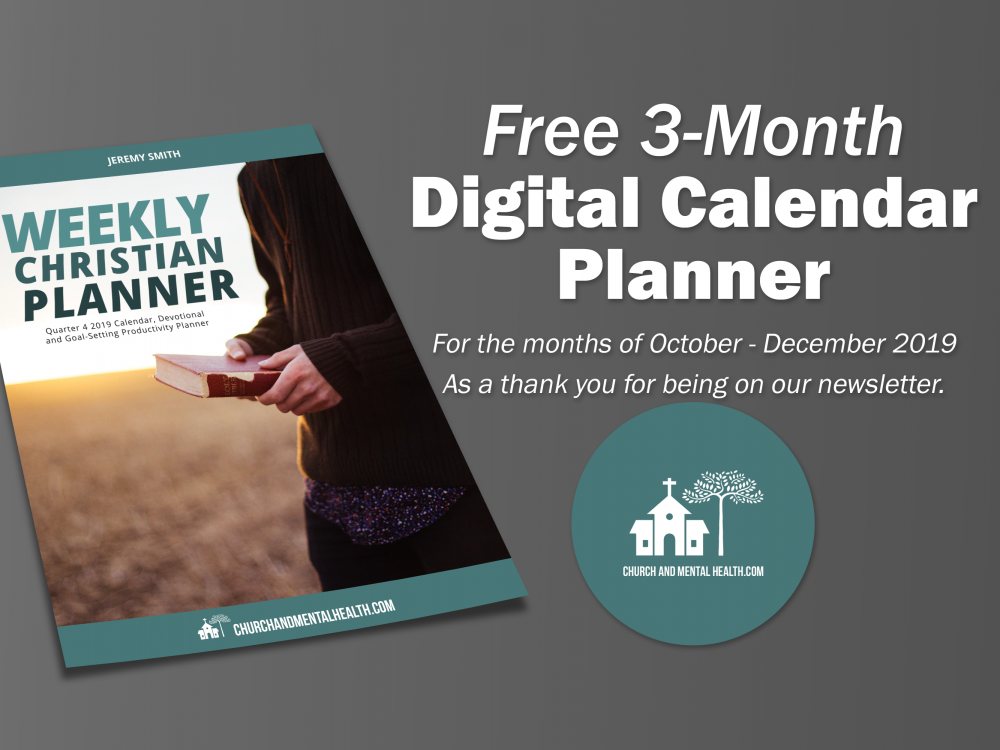 Mental illness is not something that impacts only one's emotional. It impacts an individual's ability to think and be motivated, which can have a negative, domino effect on hygiene, physical health, work, school, and parenting performance, and ultimately a difficulty in accomplishing small goals as well. Severe mental illness can lead to a lack of progress towards life goals with relationships, career, and personal satisfaction.
(If you want to sign up for the weekly digital planner quickly, head to the bottom of the article.)
It has become an accepted principle in clinical mental health that when you add structure to these areas of life, mental and physical health improve allowing for people to develop independence and progress in their lives. Cognitive Behavioral Therapy and Motivational Interviewing both have developed strong research supporting this. Solution Focused Brief Therapy is built out of the idea that structure, even short-term structure towards specific goals, can have immediate and strong positive effects for an individual.
Creating This Calendar
We realize that creating this calendar is needed to help people with their mental health. Some that use this need basic structure and that "kick in the pants" to get started and we love you are adding a tool to help move your life forward. Others will need this because they have a strong mental illness or substance use disorder and this tool will help them begin to take a step or two towards recovery.
But we also know that a new tool can feel overwhelming. When I go to a store and look at their calendars, I myself feeling overwhelmed at the complexity of them. I'm someone that loves logical processes and it feels too much for me. I don't want this too to scare you away, so much of this is not only designed to be a working calendar but to have fun and play.
Other calendars are too simplistic and feel like paper with lines and dates on it. I need to feel inspired, have that motivational structure, and keep my purpose in front of me. So we have integrated a Strength's Based approach along with utilizing the goals for yourself. I encourage you to fill out all the sections, even if it isn't a fully fleshed out idea. Give yourself a couple of minutes each week and each quarter to evaluate where you are at in life.

Integrating Scripture
We do not intend this to be a cheap "slap the word Christian onto a product so it sells more" planner. We've integrated Christian components into your weekly calendar, with memorizing Scripture, praying over your week, journaling and summarizing the sermon and devotionals of the week. As important as your calendar is, so is your spiritual life. Us this as much as you can.
We pray as you use this, you will connect more with God, grow stronger in your peace with life, develop a bolder and richer faith, and process any recovery you may need to. We ask God to intervene as He must.
Want Your Copy?
We aren't just going to give it to anyone. We will only be releasing it for free to people who sign up for our newsletter before this Friday. If you want to get access to this, you still have time to sign up here or below.
If you want to sign up for the newsletter to get the devotional, use this form. You have til the end of August 29, 2019 or you'll miss out: