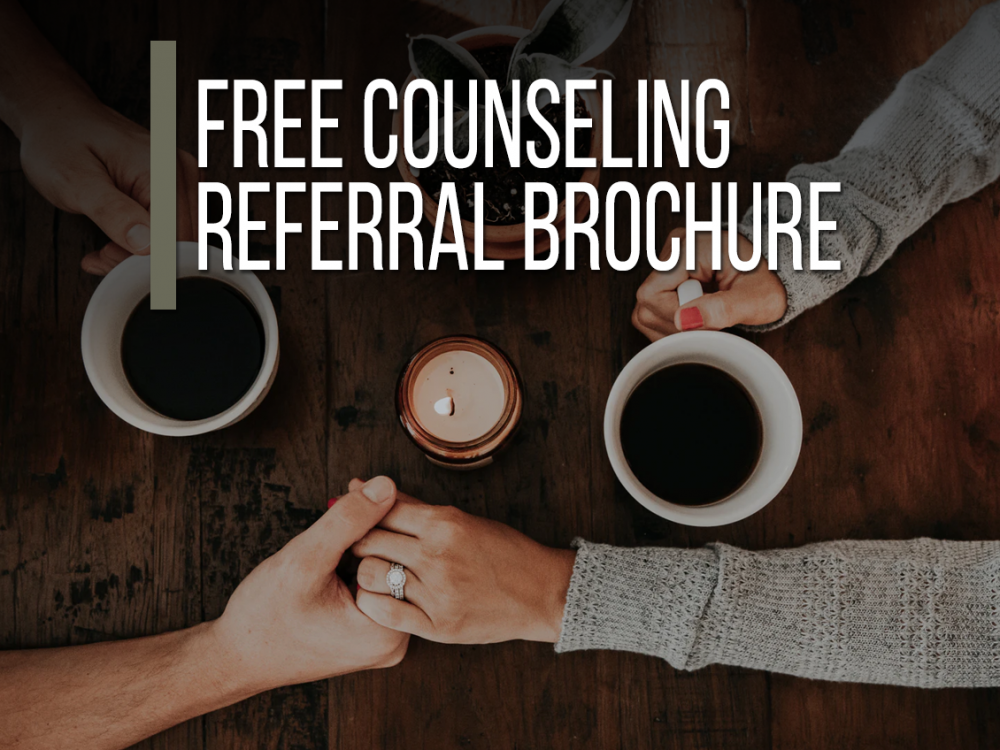 We are trying something new and wonder if you would want in to try something out. We've been talking with youth pastors, elders, and Christian counselors about some of the biggest needs the Church is currently facing.
The biggest of all of the topics on mental health? How to get people into counseling.
We actually had written on these topics previously in how pastors can help refer an individual into counseling and what to look for in a Christian counselor. So I decided to modify these articles into a brochure for pastors and congregation members to pick up and be able to look through. The hope would be that pastors are empowered to walk alongside their congregation members and people in your community can connect to mental health services that fit their needs.
We will take some time to field test it and that's where you come in. We are giving out the brochure to people that want it and would love for you to get your own copy. Plus, those who not only download it, but give us some constructive critiques and feedback, we will give a discount coupon code when we decide to send these to print.
All of this will only be offered to people who receive our newsletter.
If you want to sign up for the newsletter to get a digital copy of the brochure, use this form. You have til the end of October 3, 2019 or you'll miss out: