We want to constantly reinforce awareness and sometimes that means reading a lot of good books. Whether it is mental health for pastors or ways to integrate Christian practices into counseling sessions, we have it below.
We will only be recommending books we think are worth it and will have links to reviews for those who want to better understand why we think this is a good book for you. This will be an ever-growing list, so hit us up on social media if you think of a book that is not featured below.
---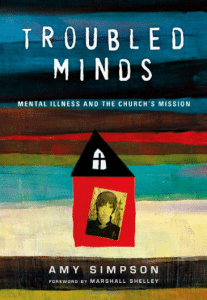 Troubled Minds
Amazon | Audible | Our Review
In Troubled Minds Amy Simpson, whose family knows the trauma and bewilderment of mental illness, reminds us that people with mental illness are our neighbors and our brothers and sisters in Christ, and she shows us the path to loving them well and becoming a church that loves God with whole hearts and whole souls, with the strength we have and with minds that are whole as well as minds that are troubled.
---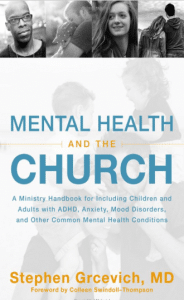 Mental Health and the Church
Amazon | Our Review (coming soon)
In Mental Health and the Church, Dr. Stephen Grcevich presents a simple and flexible model for mental health inclusion ministry for implementation by churches of all sizes, denominations, and organizational styles. The model is based upon recognition of seven barriers to church attendance and assimilation resulting from mental illness: stigma, anxiety, self-control, differences in social communication and sensory processing, social isolation and past experiences of church.
---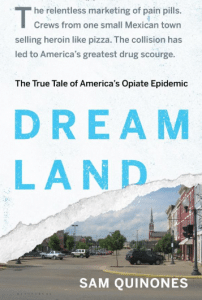 Dreamland
Amazon | Audible | Our Review
In 1929, in the blue-collar city of Portsmouth, Ohio, a company built a swimming pool the size of a football field; named Dreamland, it became the vital center of the community. Now, addiction has devastated Portsmouth, as it has hundreds of small rural towns and suburbs across America–addiction like no other the country has ever faced. How that happened is the riveting story of Dreamland.
---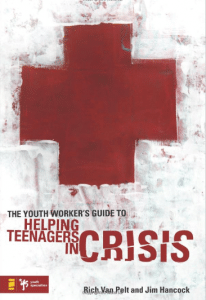 The Youth Worker's Guide to Helping Teenagers in Crisis
Amazon | Our Review (coming soon)
When youth work becomes crisis managers. Anyone who stays in youth ministry for a while will encounter significant crises. Family break-ups, substance abuse, sexual assault, eating disorders, cutting, suicide, gun violence But without proper and immediate care, crises like these can cause years of emotional pain and spiritual scarring in students.
---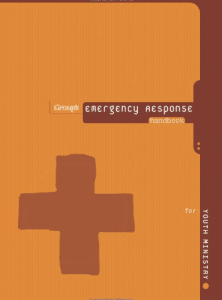 Group's Emergency Response Handbook for Youth Ministry
Amazon | Our Review (coming soon)
Teens face difficult, painful stuff in life–and they shouldn't struggle alone. But what do you say? How do you help? What if you make things worse?
This rapid-response handbook gives you and your youth group the confidence to share God's love and comfort with hurting friends.
---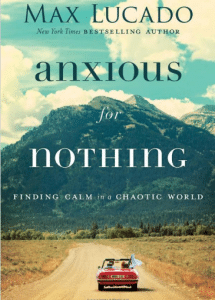 Anxious For Nothing
Amazon | Audible | Our Review
When it comes to anxiety, depression, and stress-related illnesses, America is the frontrunner. Thankfully, there's a practical prescription for dealing with them. Anxious for Nothing, from New York Times bestselling author, Max Lucado, provides a roadmap for battling with and healing from anxiety.
---