May is Mental Health Awareness month and within that on May 3-7, 2021 is mental health awareness week. One resource coming up during that week is the Church Mental Health Refresh, a live conference of five speakers giving five different talks for churches.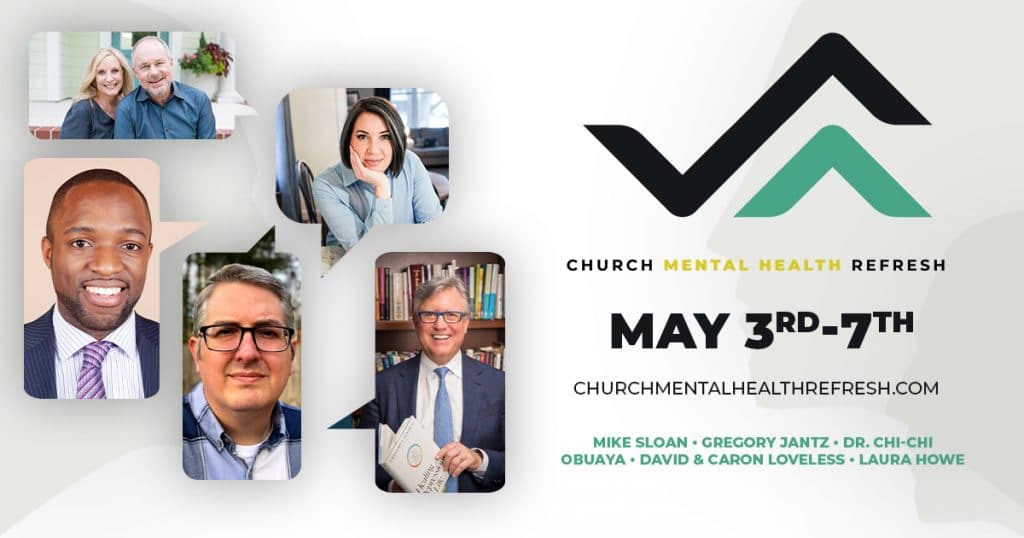 The topics of how churches can play a part if renewing their heart and mind include:
domestic violence
addiction
mental health basics
marriage
ministry burnout
The conference is one presentation a day each day of the week. The conference costs $97 for an all-access pass that allows you to actually watch it live, video the recordings later if you are not able to watch it right then, and full access to the 2020 Church Mental Health Summit that we were apart of last year.
At the time of this posting, you have 19 days to sign up. I'd encourage you to join.