Note from the Editor: This month is Suicide Awareness month and when I saw David's Instagram post. There is so much more behind this story that maybe I will convince him to share including what the tattoo means and David's specific experience with the Church after struggling with suicidal thoughts. Also note, this was originally posted on David's Instagram here on Sunday, September 10, 2017.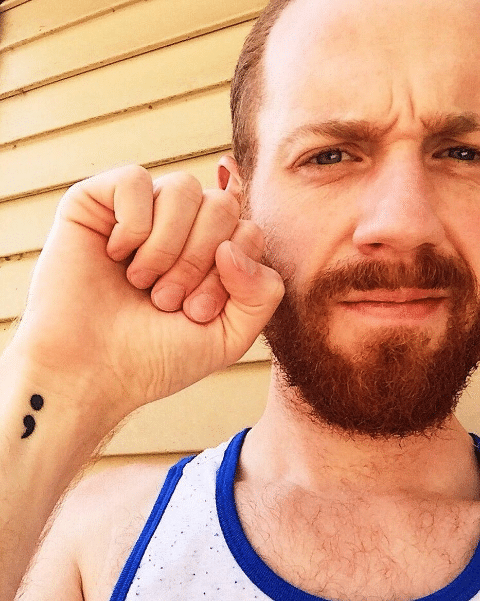 Today is World Suicide Prevention Day. It's a day that's deeply important to me, because it serves as a reminder — A reminder of the many times in my life that I came close to giving up + ending the story. It's also important because it's an opportunity for us to bring awareness to something scary that we'd rather not talk about. Because to avoid the discussion, simply because it's scary, isn't the right response. If you've never known the deep pain that comes with not wanting to live, consider yourself incredibly fortunate. I wouldn't wish it on anyone. But regardless of our individual experiences, we can all do something. Everyone plays a role in suicide prevention…
You can start by letting people know that they matter… That their existence affects yours. You never know how much you mean to someone, or how much they want to mean something to you. And sometimes that's all the motivation they need to stay.