I love free resources. I will always check them out. But when I see what Ability Ministry offers on their resource page and the quality of what they are giving away, it's amazing!
Whether you are looking for what should be the first steps of your church or the next steps, a gifts inventory on where to put volunteers in your ministry, or a church survey to decide on what the needs are in your church, they have it.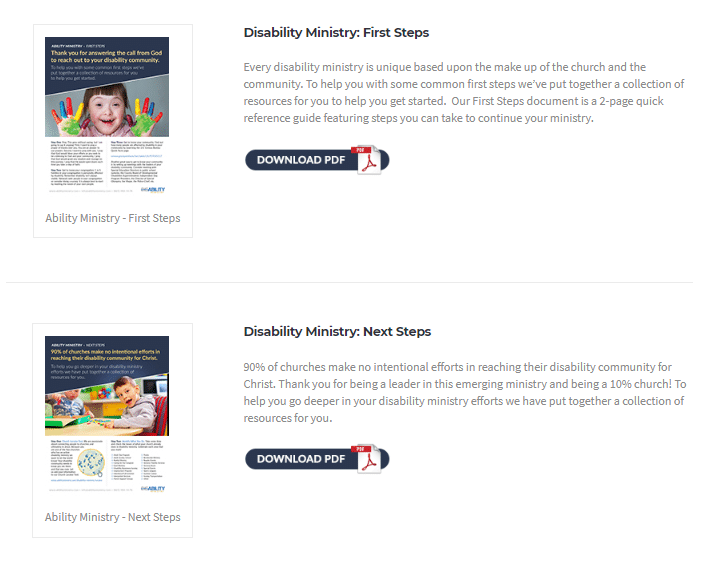 You should also go check out their shop and support the ministry. I look at what Ability Ministry has for curriculum and am so impressed with what they are doing.
For those who do not know, Disability Ministry is a national ministry designed to help enhance the lives of personas affected with disabilities by providing services for persons with developmental disabilities, including residence, job placement, opportunities for social interaction and spiritual growth. They partner with individuals, churches, and other organizations to meet the physical and spiritual needs of persons with disabilities as well as work to enable others through training, resources, and encouragement to effectively minister. They also manage two residential facilities for adults with disabilities, one in Missouri and the other in Tennessee.
Go show them some love and see how this can support your ministry and community.