The world of mental health is still in its early days and the interconnection of Christianity and mental health is even younger than that. So connecting to thought leaders on the topic as well as finding resources so you do not have to reinvent the wheel is important. Our goal is to share not just resources, but evidence-based, Christian integrated resources for you.
For those that do not know, we have a lot of additional resources beyond the blog. Whether you want something we have put together as a kit in our shop or links to mental health resources your church needs to have on hand.
One of the resources we recently updated is our Books We Recommend You Read. Surprisingly, its the second most visited page on the site and we've added more books we've reviewed as well as a look into other books we will be reviewing upcoming. It's important that what we share is something I would fully stand behind. Just as important, some of them I personally have differences of opinions, but the information still stands up, so you are not receiving biased ideals.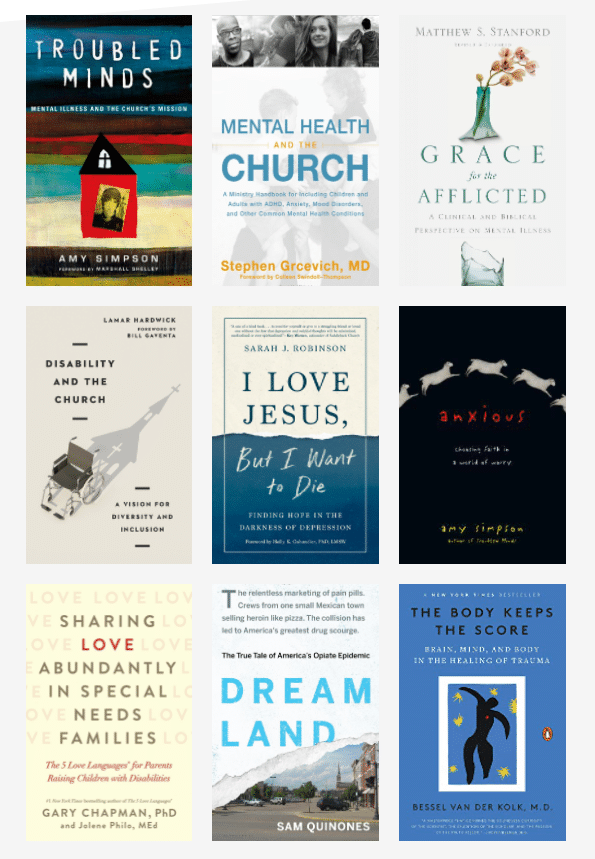 What books would you recommend us review that are at the intersection of Christianity and mental health?