If you are apart of our newsletter, you know we have been putting together a list of books we recommend you read behind-the-scenes as an easy resource for you to use. We think it is important to not only important to keep up-to-date on what others are doing with mental health within the Church, but also the discussion thought leaders are having on this topic. So we created a list of must reads on the topic of mental health and the Church. Today we are releasing our list of books we recommend you read to the public.
If you look at the top-right of this website, we have made some changes to the navigation. Resources is now a drop down menu with both Books We Recommend and Mental Health Resources. The second is what has been there for quite awhile, the former, a new page that has been around but hidden.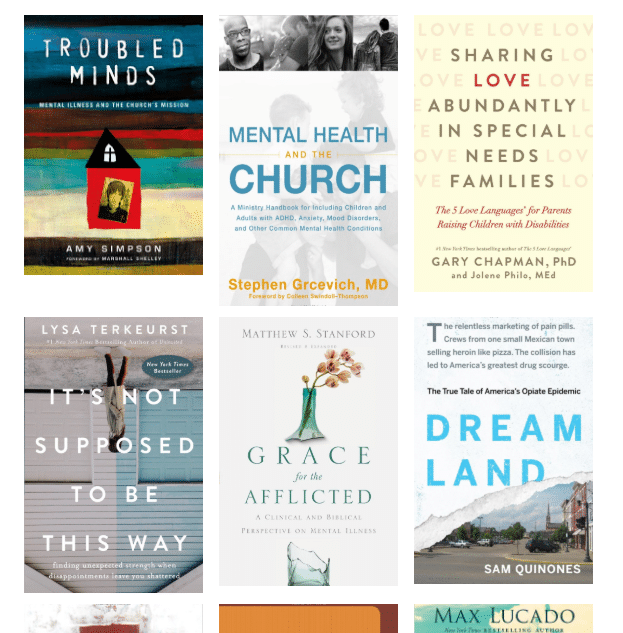 The hope is that we actually expand this list, so we would love for you in the comments to expand this list. Leave a couple of comments of books you have yourself read or heard good things about on the topic of faith and mental health.