If you have been reading our website for too long, you know I love how much our church has stepped up to be a thought-leader and proactive for Christians and community members about mental health with relationship to mental illness. It's growing into a tradition to be able to talk to you about what we have been doing at our church to connect further, deeper with those in our community, specifically with faith and mental health.
We do understand this is not a one-size fits all, so I'd love to hear in the comments below, what did your church do this year for mental health awareness month in May?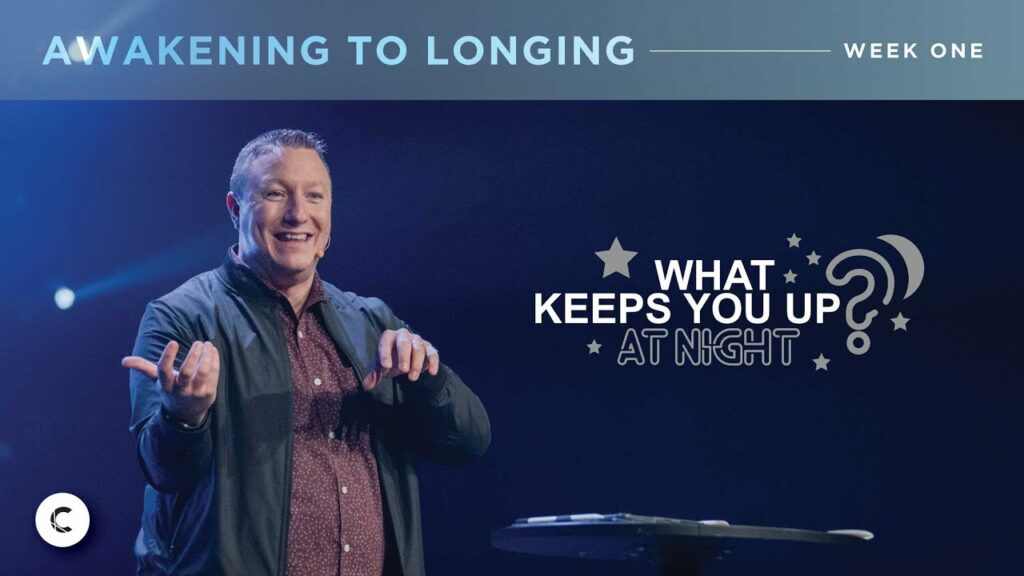 Sermon Series
A study done in 2014 by Lifeway Research found that 66% of churches even mention about mental illness once a year or less. That includes sermons, prayers on Sundays, or large gatherings. A different study by Barna in 2020 also notes a disconnect from what the pastor feels they are doing and what the congregation is doing themselves. Yet, the topic of mental health is taboo in churches and we know that changes happens when leadership steers the ship.
Our pastoral staff have stepped up to the plans several years in incorporating mental health directly into their sermon. If you want to see it, you can catch the videos on demand here while they are up.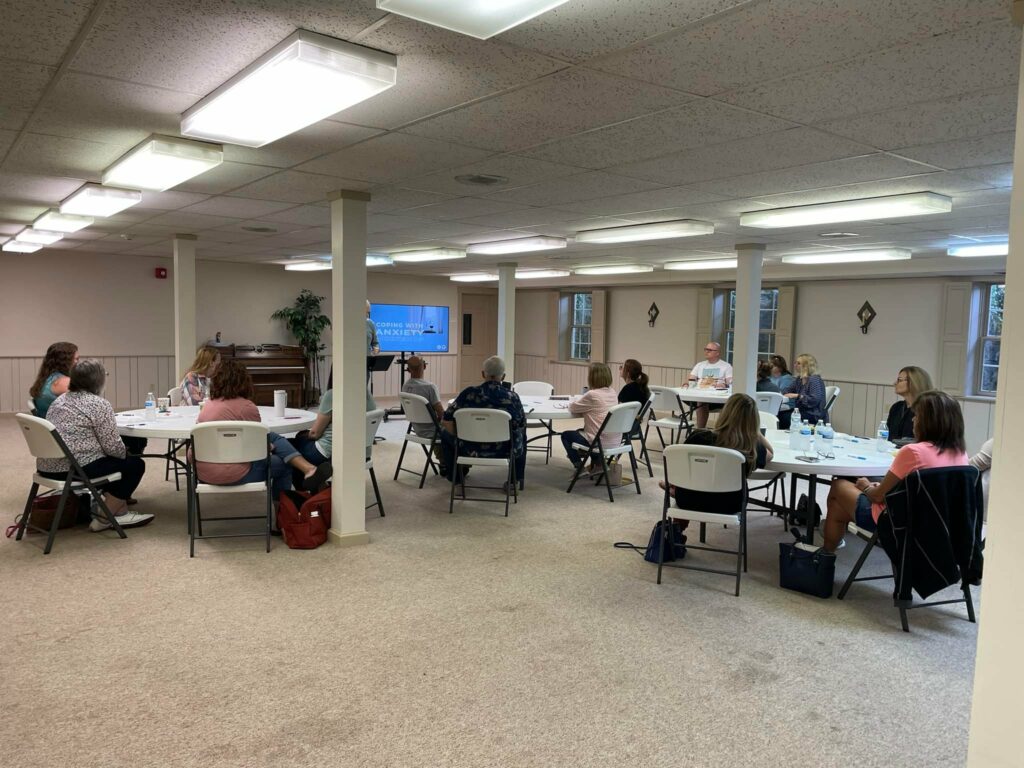 Anxious for Nothing Workshop
We hosted a presentation by a congregation member who is a licensed clinical counselor for people dealing with anxiety, may be a group leader, counselor, pastor, community leader, or simply looking to find peace in an anxious world! It's based off of Max Lucado's book Anxious for Nothing which in and of itself is not a clinical book, but a great conversation starter. Even had the support of our local mental health and recovery board advertising and supporting the initiative.
Suicide Prevention Training (QPR)
The nation has seen an increase in suicides, our community has been no different. Our church's mental health ministry pushed for our church staff to get the QPR training as a couple congregation members, myself included, were train-the-trainers certified. It's not only a suicide prevention training, but also helps the trainee identify when and how to ask the question "are you thinking about killing yourself?"
Our leadership stepped up and every staff member not sick or on vacation, from the Executive Pastor to the newest higher, whether you were the worship pastor, secretary, head of security, or children's pastor, they were all present and engaged. The response to this training was amazing and I am so glad we did it. Even better, I feel more at ease that our church is a place that someone who doesn't feel safe with themselves can feel safe at our church.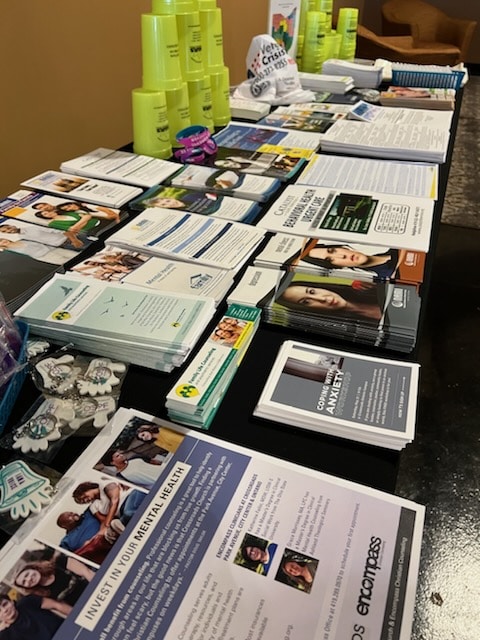 Local Mental Health Resources
A big part of prevention is have the training and resources BEFORE you need them. For the last three years, in May we have shared the resources at all of our church campuses from our local mental health and recovery board, counseling agencies, NAMI brochures, and crisis numbers. Every year, many people are grabbing what they need and we have been happy with the outcome.
Christian Mental Health Groups
We've talked previously about our favorite Christian mental health groups that you need to check out. But we've had groups running for several semesters, some of them years, on GriefShare, Thrive with Grace Alliance, and more. These are ongoing communities that we have been pushing.
But we now are pushing it to another level. We currently have a series of five small groups called Growth Tracks that are designed to grow a Christian's spiritual growth that looks at the foundations of a person's faith, understand how people can serve and where God has called them, how to find spiritual foundations and community, as well as grow deeper into Scripture. This fall, they are wanting to implement one on spiritual wellbeing that looks at not only mental health, but our interactions in relationships, and who we are before God. As Dr. Grcevich has always said, we shouldn't be creating a separate ministry only to serve mental illness, we should be building up the church. So this group will be for everyone to improve their spiritual wellbeing.