[This article is part of a youth ministry series we have been writing about for years. Click the link to check out all of the other articles we have here.]
Of all the concerns of behavioral health concerns for individuals with mental illness, substance misuse, and developmental disabilities, the one that the Church does some of the more effective work is with pornography. But from a clinical standpoint, what does it mean to have a pornography addiction and how can the Church and counseling work together to help individuals overcome these problems?
Statistics of Pornography
The problem with statistics of pornography is that within the Church, even when things are anonymous, there is a significant amount of shame and guilt, so many of the surveys are less than reliable. Further, some statistics say one thing and another counters it.
So the question is, who do we believe? I think the concern is that there are a lot of voices that try to wrap recovery into their own approach. We will set aside the statistics for now.
I think there is a strong Biblical response, but how do these work well together?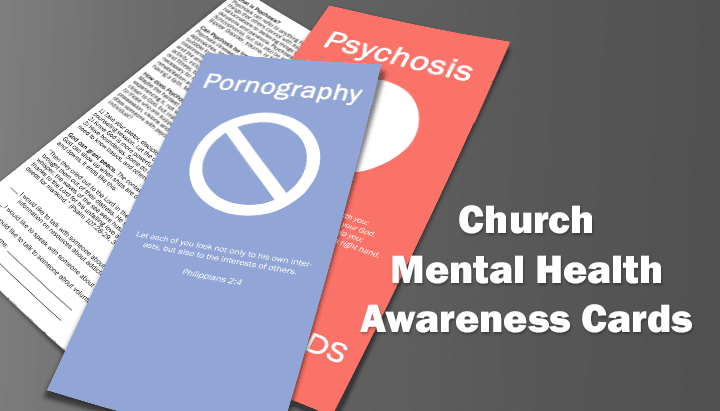 What Does It Mean To Be Addicted?
As Christians, we would say that looking at pornography in general is sinful. But when we talk about a pornography addiction, we are specifically talking about it causing significant problems in your life, far beyond that "I just keep looking at it" concerns.
Here are some problems we would see with someone who has a pornography addiction:
Watching pornography at work.
Procrastination of things in life that you substitute watching pornography with.
Social problems of looking at pornography instead of caring for your family or visiting with friends.
Compulsive or chronic masturbation issues that can lead to loss of sleep, medical problems with your genitals, or other unsafe acts.
Marital problems, including the inability to enjoy a normal sexual encounter within marriage.
Financial hardships due to increased spending on pornography or losing work due to continued attention to pornography.
How Christians And Counselors Help
I love Paul Tripp's words on talking about how Christians need to look at their issues of pornography. He talks about getting help and not allowing shame and guilt to take control.
For those that are addicted, getting treatment for a porn addiction is in your best interest. There are a few treatment options and the most common one that people rely on is therapy. You can speak to a therapist about what you're going through so that you can get on a better path. People who are dealing with porn addictions have issues getting their lives back to normal.
From the standpoint of the Church, John Piper gives great advice that we simply do not want to copy, so go check out there article on how to Biblically respond. For those that want to explore groups or other resources for support outside of your local church, check these out:
What other resources or tips would you recommend adding to this list?