I'm excited to let you know about this free summit that I get to speak at later on in May called Thrive & Cultivate: A Mental Health Summit for Church Leaders. This summit is all about how to care for yourself, supporting your team, and lending a helping hand to your congregation's mental health needs. Mental health as a ministry is an incredibly important topic that I am grateful to be partnering with an organization that finds value in talking about the topic openly. Sometimes ministry is hard, and that's a healthy and okay thing to admit. What's not healthy is pretending that it's a walk in the park all the time. We want to equip you with teaching and tools to help you on this journey of ministry. I'll be giving a talk on "How Churches and Christian Counselors Connect."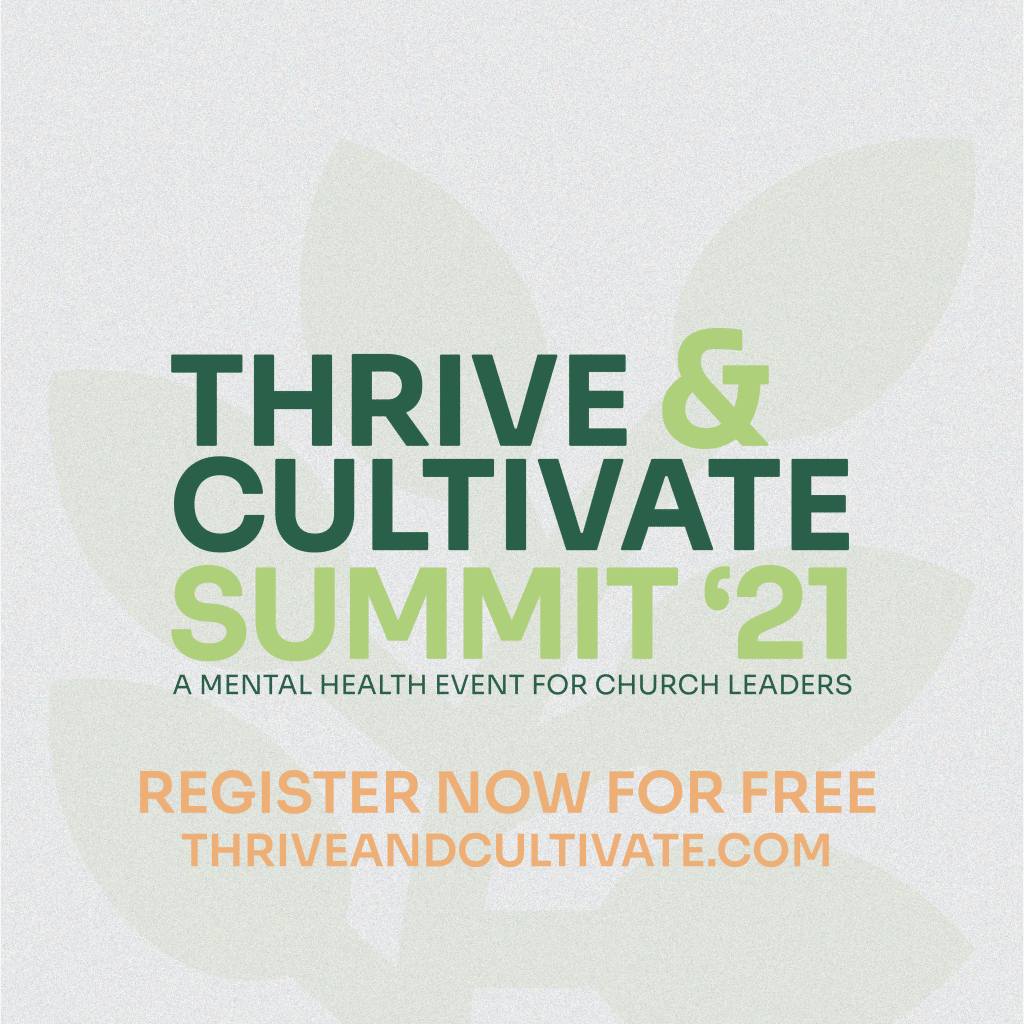 This summit is over the course of two days, May 21-22, and is completely virtual, made for ministry leaders like you, and is free. It's all about mental health as ministry. This means it's about your mental health as a leader, and how to partner with your congregation and community to meet them where they are at, and provide them with proper resources and strategies. You'll hear from over 50 different leaders that come from mental health professionals, nonclinical voices, and ministry leaders that all have come together to bring you practical, applicable tips to apply to your life and ministry. 
If you can't make it on May 21-22, there is a Replay Pass available for purchase. This allows you to view the summit for up to six months after the initial summit dates for only $27. This includes a workbook and some other great mental health resources. This price will go up as time goes on, so get the pass at its lowest price while you can!
Check out the promo video below.