Two years ago, we introduced you to three Christian counseling podcasts that you should listen to. Today, we want to expand that list with three more. I love listening to audiobooks on Christian mental health, though many times they are about one subject and a year or more behind some of the best ideas. Blog articles are great to consume, but not convenient when driving, doing home chores, or working out. Podcasting fills that void and there are several Christian counseling options. These are three more great options you should check out.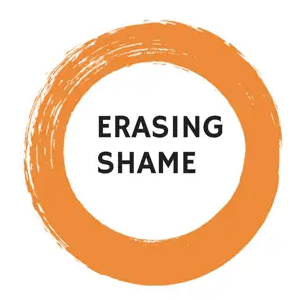 Erasing Shame
Description: We are erasing shame through honest talk for healthy living—emotionally, mentally, spiritually, relationally, and personally, so Asian Americans and non-Asians alike can go from merely surviving to growing and thriving.
"Erasing Shame," hosted by DJ Chang, is a compelling podcast that tackles the often overlooked subject of shame with empathy and insight from the perspective of Asian Americans with regards to their mental health and culture. Chang skillfully navigates a range of personal stories and cultural perspectives to shed light on the complex emotions that shame can evoke. Through candid conversations and thoughtful analysis, the podcast offers a fresh perspective on this universal human experience, ultimately guiding listeners toward a path of healing and understanding. Whether you're looking to explore your own experiences with shame or simply seeking a thought-provoking podcast, "Erasing Shame" is a valuable addition to your playlist.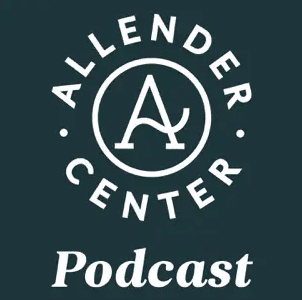 The Allender Center Podcast
Description: The Allender Center Podcast features Dr. Dan Allender and his team engaging topics on healing and restoration through the unique intersection of theology and psychology. Through questions submitted by listeners, stories, interviews, and conversations, we engage the deep places of heartache and hope that are rarely addressed so candidly in our culture today.
The Allender Center Podcast is a profound and deeply insightful exploration of trauma, healing, and the human journey toward wholeness. Hosted by Dr. Dan Allender, it offers a treasure trove of wisdom and compassion as it delves into the complex interplay of trauma and storytelling. Dr. Allender's expertise and the array of guest experts bring a wealth of knowledge to the table, making this podcast a vital resource for anyone interested in understanding and addressing the often-hidden wounds that impact our lives. With its thought-provoking discussions and commitment to fostering healing.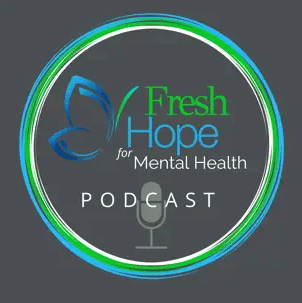 Fresh Hope for Mental Health
Description: The Fresh Hope for Mental Health podcast consists of insights for how to live well in spite of having a mental illness as well as interviews with those who have a diagnosis sharing their journey and insights to living well.
Fresh Hope for Mental Health is a remarkable podcast that offers a glimmer of hope and a wealth of insights for those navigating the challenging terrain of mental health issues. Hosted by Pastor Brad Hoefs, this podcast combines faith and mental health in a sensitive and practical manner. It provides a supportive community for individuals and families dealing with mental health challenges, offering a safe space to share stories, strategies, and encouragement. By fostering an open dialogue around mental health and faith, Fresh Hope for Mental Health promotes understanding and resilience, making it a valuable resource for anyone seeking inspiration and practical guidance in their mental health journey.
You have any Christian counseling podcasts you'd recommend that we haven't yet listed? List them in the comments below.