We are excited to announce that in May 2022, we will be back as a speaker for the Thrive & Cultivate Summit this year. If you remember, we participated in this conference last year with a presentation on "How Churches and Christian Counselors Connect." This year's theme with the conference is focusing on caring for your own mental health pastors and Christians, as well as the mental health of your community.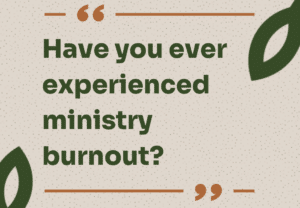 Burnout is a real issue that ministry leaders are facing. It can be tough to admit that you need a break. Sometimes our minds and bodies ask for rest that we don't want to give them. Taking time for ourselves often gets pushed to the bottom of the to-do list. We spend all our time and energy on those around us, and have nothing left for ourselves at the end of the day.
Admitting you're tired in your ministry role can often come with a little shame, too. Serving the church is a privilege that we'd never want anyone to think we're taking for granted.
Ultimately, caring for yourself allows you to take care of others more effectively. You need to make sure your tank is full, so that you have something to pour into others.
If you decide to join the event, it is free on May 11-12, 2022 to watch live. If you want to get the All-Access pass, you will have a year of access to all of the videos, access to that year's Thrive & Cultivate digital magazine that we wrote for last year, a 1-hour coaching session and more. You'll hear from professionals, practitioners, and leaders, who work every day to normalize mental health struggles in order to help our brothers and sisters in times of trial.